We take an innovative, engaged and developmentally appropriate approach to caring for your child.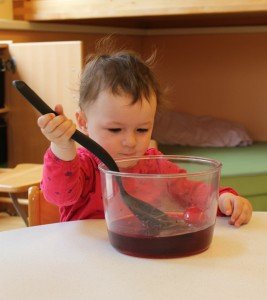 We look after children between the ages of 1-3 years, we also have five groups for children aged 3-6 years old.
Our non-profit organisation is supported by a parents association . The engagement of the parents in the association ensures that management is continually improving and that our quality standards are verifiable.
We put the holistic self-competencies of the children at the focal point of our educational venture. Our task ist to comprehensively foster the life skills of your child.